Donate
Purpose
The specific purposes of this corporation are to benefit, support, and enhance the excellence of California community colleges; to support, design and implement professional development for California community college faculty; to research, develop and communicate effective practices to promote effective teaching and learning in the California community colleges; and to promote a variety of activities and strategies to advance teaching and learning.
Get Involved
Giving Tuesday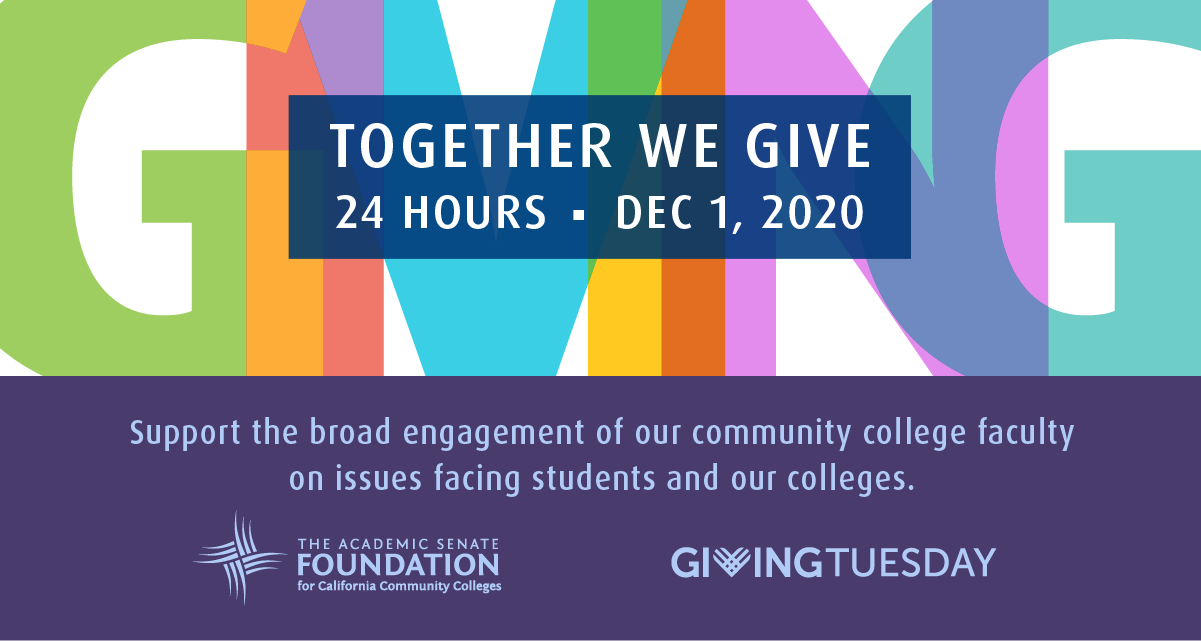 AmazonSmile
Support the Academic Senate Foundation by Shopping at AmazonSmile. When you shop at AmazonSmile, Amazon will donate to Foundation. Support us every time you shop.
10 + 1 Campaign
Become an advocate for the future success and advancement of California Community Colleges. Contribute monthly to the 10 + 1 program to support the professional development of part-time faculty, the Professional Development College, and research in the area of Academic and Professional Matters (Title 5 §53200). Find out more…  To sign up electronically, please click here.
Message from Dr. Richard Mahon
Watch the video message from Dr. Richard Mahon, a past local senate president at Riverside City College.